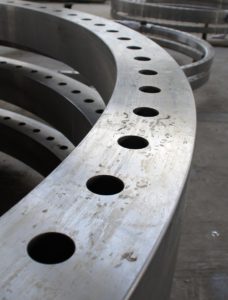 We deliver a comprehensive range of seamless rolled or forged rings and discs in carbon or stainless steel. From small to large, rectangular or profile, raw or drilled  – up to 6m almost anything is possible.
Upon request, ultrasonic tested, packaged individually or bundled.
Applications include: towers of wind turbines, blanks for gears or ball bearings, tanks, heat exchangers.